Tea – it's the preferred drink of every good Wellie! But why just drink tea when you can eat it too? Serving these Earl Grey tea cupcakes with Blackberry frosting will prove your loyalty to the ideals of Wellington Wells.
INGREDIENTS (Makes 12 Cupcakes)
Earl Grey Tea Cupcakes:
½ C. whole milk
½ tsp. vanilla extract
2-4 bags of your preferred brand of Earl Grey tea
½ tbsp. finely ground Earl Grey tea leaves
1 ½ C. all-purpose flour
1 ¼ tsp. baking powder
¼ tsp. salt
1 C granulated sugar
2 large room temperature eggs
½ C. room temperature unsalted butter
Blackberry Frosting:
1 cup room temperature unsalted butter

4 cups sifted powdered sugar

½ cup blackberries

1 tsp lemon juice

Pinch of salt
DIRECTIONS
1. In a small saucepan, heat the milk to a low-medium heat.
2. Remove the saucepan from the heat, and add the Earl Gray tea bags to steep for 20 minutes.
3. After the milk has been properly infused with delightful tea flavor, remove the bags from the saucepan.
TIP: Squeeze out the tea bags as much as you can to maximize the tea flavor!
4. Pour the milk/tea mixture into a cup and add or pour out milk as needed to equal 1 cup of liquid. Let cool to room temperature.
5. Preheat the oven to 350°F, and line a cupcake pan with liners.
6. In a large mixing bowl, combine flour, tea leaves, salt, and baking powder.
TIP: Be sure to thoroughly sift the flour with the other ingredients. Clumpy or poorly mixed flour will result in dense cake.
7. In a separate bowl, mix butter and sugar with an electric or stand mixer until fully combined, roughly 5 minutes.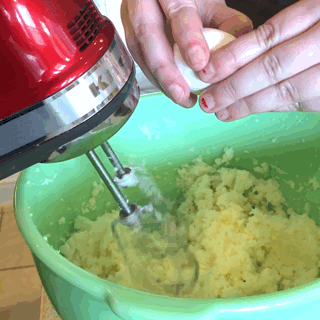 8. Add the eggs into the combined butter and sugar one at a time and fully integrate them into the mixture. Mix in the vanilla extract as well.
9. Carefully add the dry mixture to the wet mixture, and add the tea milk. Thoroughly mix all three mixtures together until they form a batter.
TIP: In order to prevent excessive clumping or general mess, combine the dry mixture and wet mixture in small increments, adding the tea milk throughout.
10. Pour the cake batter into the cupcakes liners, and bake at 350°F for 20-25 minutes or until a toothpick comes out clean.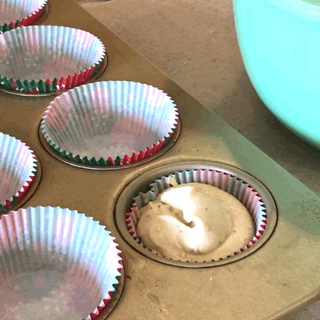 11. Cool on a wire rack until ready to frost.
12. To make the blackberry frosting, blend the fresh blackberries in a food processor, and strain the puree through a fine mesh strainer to separate out the seeds.
13. In a separate bowl, beat the butter with an electric mixer for roughly one minute, then reduce the speed to low and combine the sugar, lemon juice, and blackberry puree with the butter. Increase the mixer speed and continue to whip the frosting until it's smooth and fluffy. Spread generously on your cuppa cakes!